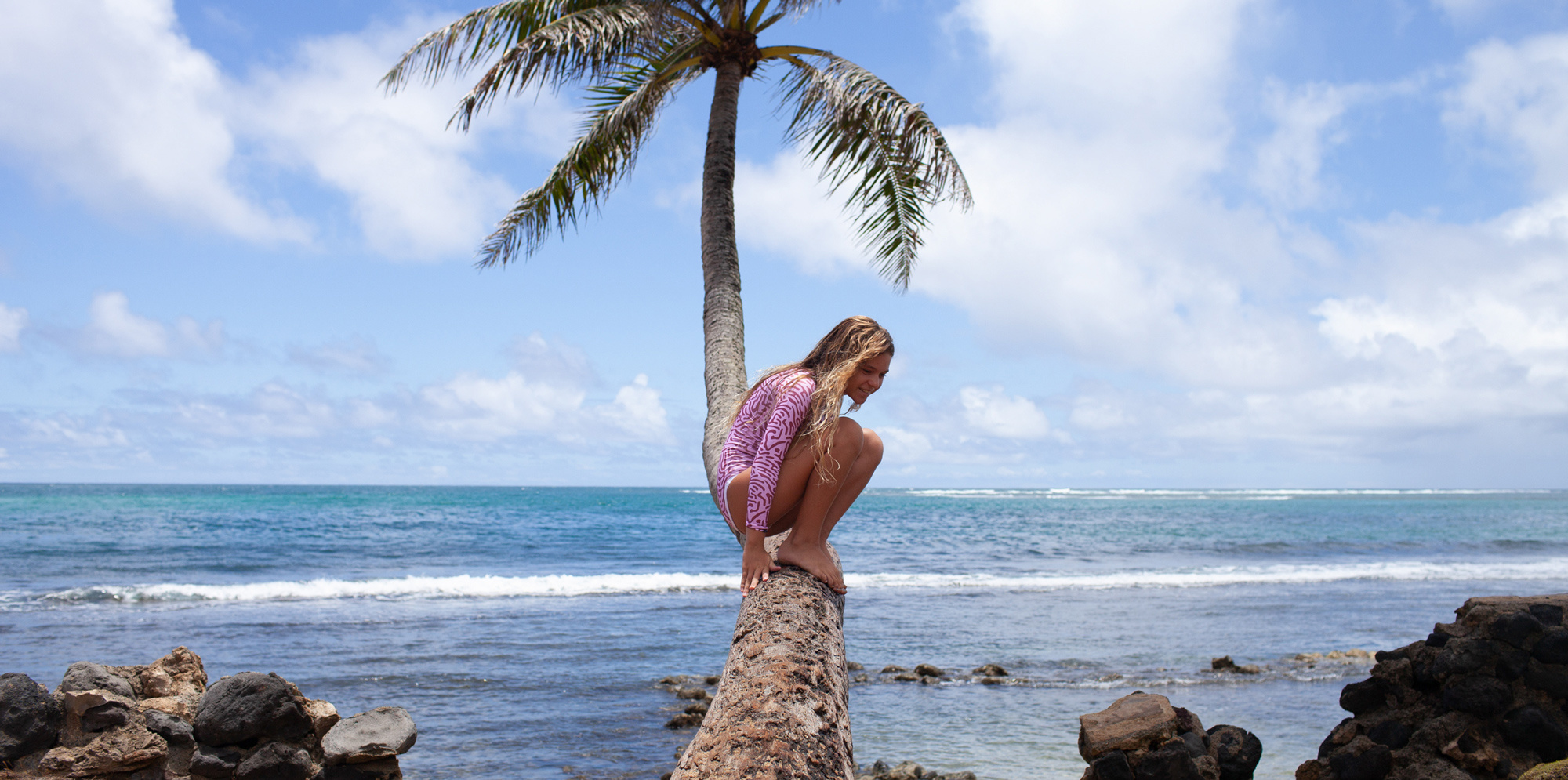 Children love the summer: they can play outside in the sun and build sand castles on the beach. The sun is an indispensable source of energy and stimulates the production of vitamin D, but too much sun is not good. The skin of young children is very sensitive and can therefore burn quickly. The ultaviolet (UV) radiation from the sun can damage the skin of your child in just 15 minutes. If you were burned a lot as a child, this can even double the risk of skin cancer later in life. That is why extra protection from the sun for children is of great importance.
UV clothing is a must
best way to protect your children from the sun is a combination of sunscreen, shade and (UV) clothing. Normal summer clothing does not offer sufficient protection against the harmful UV radiation. Did you know that a dry white t-shirt only offers protection of SPF 10? And if the t-shirt gets wet, the factor even drops to SPF 3. It is therefore a fable that an ordinary t-shirt protects you from the sun. Using sunscreen is a must, but small children often don't like greasy sunscreens or have no patience for extensive lubrication sessions. And keeping your child completely out of the sun is often not feasible.
Safe in the sun with BEACH & BANDITS
to our UPF50+ swimwear, good sun protection no longer has to be a challenge. All our swimwear has a protective factor of UPF50+, which means that 97.5% of the harmful UVA and UVB radiation is blocked. Not only does our UPF50+ swimwear protect your kids from the sun, but with our summery colors, quirky texts and cheerful prints, they also look very cool. We guarantee that our swimwear has the functionality that parents (like us) need for our children: UV-protective, comfortable, lightweight, breathable and quick-drying. With our UPF50+ swimwear, your little ones are perfectly protected from the sun and can enjoy the beach safely and fashionable.
---
29 products